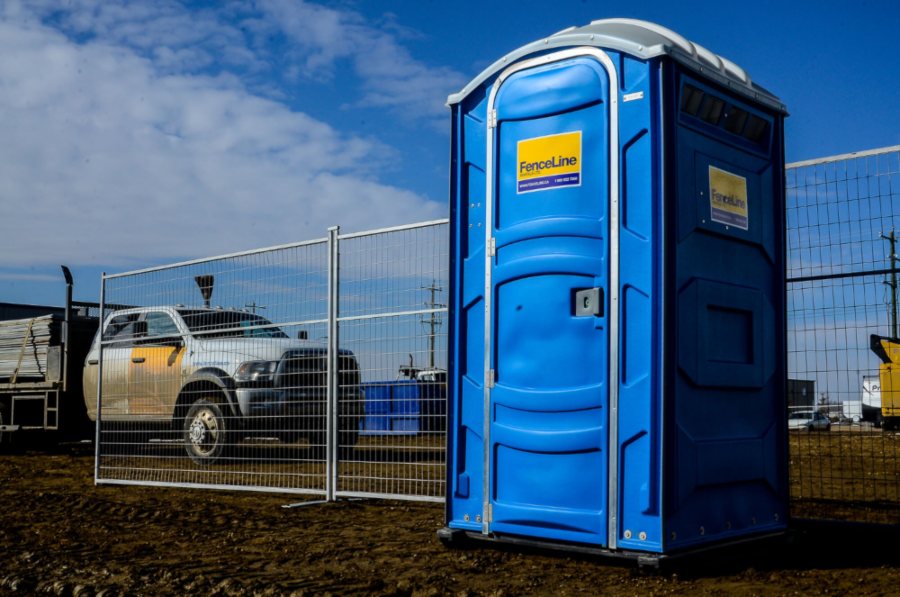 ---
The cost of a portable toilet varies based on site location, service frequency and site accessibility. When renting a portable toilet from FenceLine Rentals, you can expect to pay for delivery charges, cleaning service calls and the unit rental rate. On average, the cost is $135-$155 per month for one standard portable toilet.
The monthly charge includes weekly servicing and supplies for the portable toilet. Every FenceLine toilet is stocked with toilet paper, deodorizer and hand sanitizer with alcohol in it. Cleaning services include restocking supplies, vacuuming out the tank, scrubbing the walls, tank and floor.
In Edmonton and area, you can expect to pay on average the following amounts:
$135-$155 per month for a Standard Portable Toilet with weekly service
$250-$275 per month for a Handicap Accessible Toilet
$85-$125 per weekend for a Special Event Unit

We also offer additional options for most of our portable toilet rentals – hand wash stations and stakes to keep the unit in place.
How Can I Rent a Portable Toilet?
When you're ready to rent a portable toilet, contact FenceLine Rentals here. Information you'll need:
Dates of the rental

How many portable toilets you think you'll need (click here to use our portable toilet estimator) 
Types of portable toilets you'd like to rent
Address for where the toilet(s) will be placed

                                                               
FenceLine Rentals offers many cleaning and maintenance schedules for our units, and we have a wide variety of types of portable toilets so you can select the right option for your needs. Have more questions? Check out our FAQ about portable toilet rentals or reach out to us here.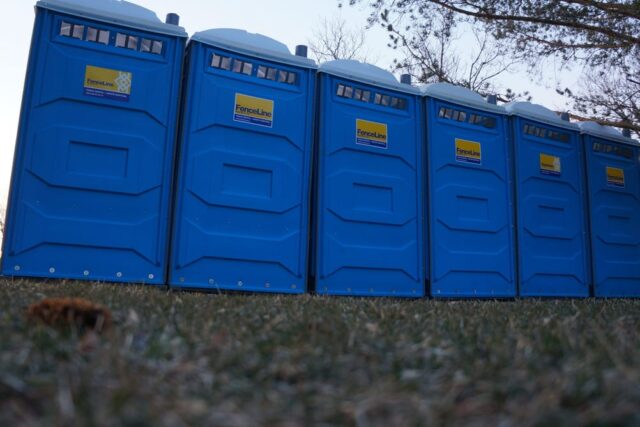 ---