---
Are you looking for a temporary fence for your project?
Whether your project is commercial, industrial, or residential, FenceLine is sure to have what you need. We have 50,000 ft of the fence in stock and will ship anywhere with same-day shipping to most areas.
We offer two grades of fence panels, heavy-duty and economy grade. Heavy duty is our strongest and best-selling fence. The bases are heavy-duty and 34" long with a 1/4" plate. They are an all galvanized finish and have an easy-to-handle welded wire mesh design with 1" overall profile.
The economical residential grade fence is a lighter grade fence with a nice price point. It is also a durable galvanized finish.
Various fence panel sizes and accessories that FenceLine Rentals carries:
4' wide x 6' tall
4' wide x 10' tall
6' wide x 6' tall
6' wide x 10' tall
8' wide x 10' tall
Custom panels available
Our standard gates are 4' wide and our fancy 4' gates include a frame.
Extra accessories we carry include castors for vehicle access gates up to 20' wide, clips and security clamps. Privacy scrim is sized to fit 6' tall and 8' tall fence and is stocked in black or green with 90% opacity.
Temporary Fence can provide safety and security on your job site, creating controlled access for sub-trades and vendors.
A temporary fence can also be used for a variety of residential purposes. It can increase security and help you comply with city bylaw for renovations, new home builds, and demolitions. It is also great for dog runs or keeping animals out of your garden.
FenceLine offers full site services across Alberta and we can ship anywhere in Canada. We will be there when you need us with our same and next-day service promise. 24 hour / 7 days a week service is available for emergencies across Alberta (eg. Fire, flood, weather).
We are located in Edmonton, Alberta.
We are open M-F 7 am to 4 pm.
To reach us Phone 780-720-6300
Check out our Website: fenceline.ca/fence for more details
Or email our sales rep at ol@fenceline.ca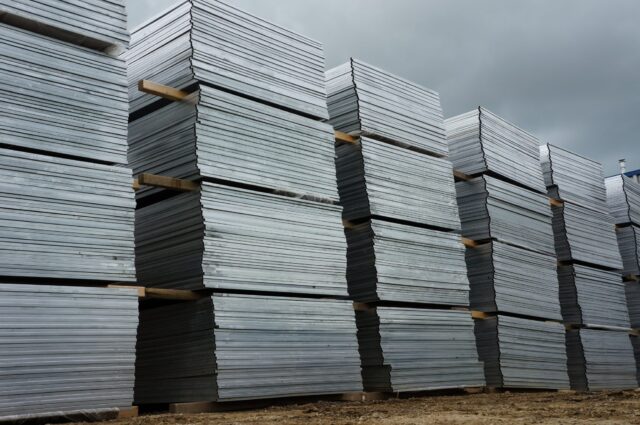 ---