Dogs are full of energy, and they like nothing better than to run and run and run! However, you can't just let your dog out and let him go where he will!  Most communities have some kind of leash laws that require you to keep your dog under control at all times when you're out of your yard.
Keeping your dog contained in your yard is a necessity but can sometimes be a challenge. You don't want your dog to be running around the neighborhood tipping over garbage cans, diggings holes, and terrorizing other pets and small children! On the contrary, your dog needs to be somewhere safe where you can monitor his behavior.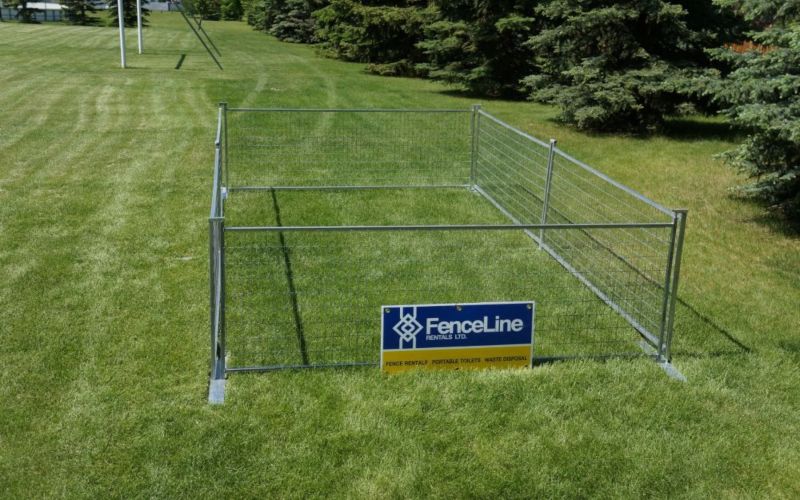 What are Dog Runs?
A dog run is either a private or public fenced-off area in which a dog can be kept confined and still get exercise. Since most dogs will get into just about anything, a private area keeps them safe from potential hazards such as poisonous plants, chemicals, or the street. Your dog run may be located on one side of a house or yard or may be placed at the back of the yard. A portable run can keep an animal out of trouble while he is still learning to behave.
People with relatively small dogs, except most terriers, may only need a small run. Some larger dogs are not known exercisers either. Working dogs, especially herding dogs, usually require a larger space — they can feel confined in a run that is too small. Unless the owner plans to offer the dog other forms of exercise daily, a longer run will be needed for dogs with lots of energy, since keeping them active often helps keep undesirable behaviors in check.
What are dog runs made of?
Most dog runs are constructed of chain link fencing material and can be simply a square or rectangular shape. If your dog is a jumper, you may also want to have a roof on your dog run, which would also be made of chain link fencing material. Some dog runs are part of a kennel and include sleeping quarters or a doghouse for the dog. In this case, the person who plans the run may want to put it near a water source so that there is easily accessible water for the dog. The dog should have fresh water available at all times and a shaded area where it can rest on hot days.
Benefits of a Dog Run
Here are some benefits of adding a dog run to your yard:
Creates a safe space for dogs to play, sleep and relax outdoors
Gives dogs the ability to run freely without supervision
Separates dogs from areas like gardens, pools, and other backyard attractions
Keeps your natural grass from browning due to dog urine
Whether you are looking to create a dog run for your dog, or you need temporary fencing while renovations are completed, FenceLine Rentals can provide a selection of fencing and gate options at an affordable price.
Why You Should Choose Fenceline Rentals Ltd
Fenceline Rentals Ltd has been serving the Edmonton area with fencing products for over 20 years.
We have earned a solid reputation in the area, and many of our customers have been using our services for 10 years or more.
We believe in giving back to the community that we serve, by donating $ 30,000 in services every year to local nonprofits and charities.
Fenceline Rentals Ltd. has been a locally owned business in Edmonton, AB since 1998, supplying events in the area with temporary fence rentals, portable toilet rentals, recycling services, dog runs, and much more. We continue to expand our products into new markets, and you can always count on us for reliable service.
When you work with us, we strive to establish a relationship with you, which we reinforce with value-added solutions tailored to your specific needs If you're looking for a rental company with a dedication to safety and complete customer satisfaction, put your trust in FenceLine Rentals, Ltd. We have the products you need to keep your events running smoothly. For more information, visit our website, or call us at 780-720-6300