---
If you're planning a big event, or if you're preparing to set up a construction site, you're likely going to need one or more portable toilets. Planning how many you'll need and where you'll locate them is crucial.
What are Portable Toilets?
A portable or mobile toilet is any type of toilet that can be moved around, some by one person, some by mechanical equipment such as a truck or crane. Most types do not require any pre-existing services or infrastructure, such as sewerage, but are completely self-contained.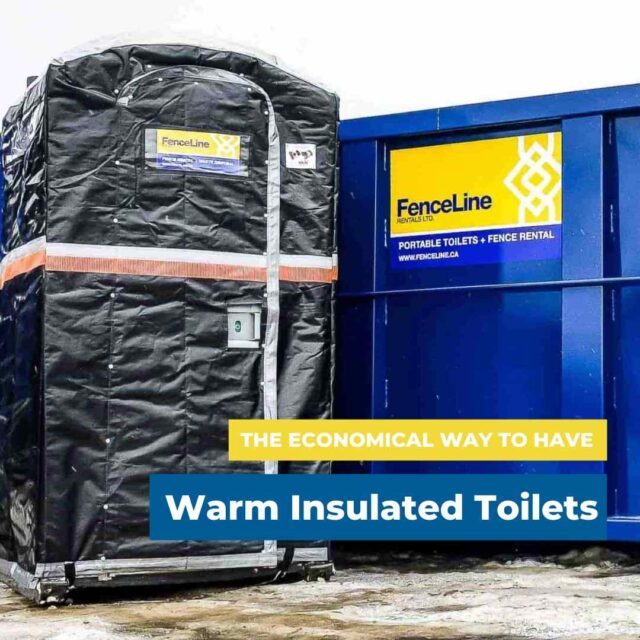 The need for portable toilets was first identified in shipyards in the 1940s when shipbuilders needed a place to relieve themselves. During this time, workers would have to walk all the way back to the dock to use the restroom which took time away from the project at hand and made it a hassle to get to the bathroom. Makeshift toilets were constructed of wood or metal, and some were outfitted with holding tanks, hence the first porta-pottie.
Modern portable toilets are usually made of fiberglass or plastic and have a holding tank to capture human waste. The tanks contain a liquid formulated to deodorize the tank, prevent the growth of odor-producing bacteria, hide unwelcome sights, and mask any unwanted smells.
Portable Toilets Contribute to a Cleaner Environment
There are several ways in which the use of portable toilets helps the environment.
Portable toilets conserve water-Since portable toilets don't use water to flush, they save water. It's estimated that portable toilets save 125 million gallons of water each day!
Portable toilets provide the proper disposal of waste-If not properly disposed of, human waste can contaminate groundwater and spread disease.
Portable toilets reduce the spread of disease among wildlife-Human waste can be very toxic to wildlife and it can be spread via human feet, animal paws, and hooves, and on the wings of insects.
Portable toilets protect vegetation from toxic waste-While relieving oneself against a tree or bush may seem harmless, but human waste can poison plant life with extra salts and other compounds.
Portable toilets protect the environment-Waste is contained in the toilets, then removed and sent off to be treated. This prevents the waste from washing into storm drains, streams, or rivers, contaminating drinking water and poisoning fish or other wildlife.
You need portable toilets. Where should you put them?
Convenience-Properly locating your portable toilets is important. On a construction site, you want them to be easily accessible. By placing them in a location close to your workers, you can improve productivity by reducing travel time. The closer the toilets are to the job, the better. If you're using toilets for a concert or festival where you expect large crowds, set them up in more than one location for easy access from all areas of the event.
Avoid areas with clutter-Don't position the toilets in an area where users will have to navigate around machinery or equipment to use the toilet.
Provide access for servicing-Place the toilets in an area where service vehicles can reach them easily.
Place them on level surfaces-On construction sites, it may be difficult to find a level surface to set the toilet, but it's important to prevent the unit from tipping over.
Don't place the toilet next to a curb-Curbs could present a tripping hazard while entering or exiting the toilet.
Restrict access-For construction sites, and keep your toilets fenced in or blocked off from the general public. Restricting access to your employees helps to keep the toilets cleaner and makes maintenance easier.
Prevent vandalism-Keeping your portable toilets secured will deter vandals from spraying graffiti or otherwise damaging the units. Placing them in well-lit areas with security cameras is your best option here.
High-rise applications- There are specialized portable toilets designed for high-rise construction projects. The design of these units makes them easy to lift or lower using cranes or elevators. They're also compact enough to fit through doorways or into elevators.
Make sure you have an enough-The number of toilets you have is important. If you have too few, workers may have to wait in line, and that lowers productivity. You may also run afoul of safety regulations designed to protect your workers.
How many do we need? For a construction site, you'll need 1 toilet for every ten workers.  If you're setting up toilets for an event such as a concert or festival, a four-hour event will require 1 toilet for every 50 people. If alcohol consumption is part of the event, increase the number of toilets by 10-20%.
Portable toilets are a necessity for events or construction sites, and where you place them matters. Proper placement of the toilets will ensure safe and easy access to all the workers or attendees.
Fenceline Rentals Ltd. has been a locally owned business in Edmonton, AB since 1998, supplying events in the area with temporary fence rentals, portable toilet rentals, recycling services, dog runs, and much more. We continue to expand our products into new markets, and you can always count on us for reliable service. When you work with us, we strive to establish a relationship with you, which we reinforce with value-added solutions for your event needs. Our company believes in giving back to the community, and we actively donate our services to local charities and not-for-profit organizations every year. If you're looking for a rental company with a dedication to safety and complete customer satisfaction, put your trust in FenceLine Rentals, Ltd. We have the products you need to keep your events running smoothly. For more information, visit our website, or call us at 780-720-6300
---