Preparing for outdoor events can be exciting!  Whether you are planning for a special occasion or for the excitement and promise of a construction site, including outdoor toilets in your plan is essential to the success of your event or project!
All the logistics can become a bit overwhelming, so let us help! Here are 5 essential steps to keeping your portable toilets clean!
Be prepared for the number of people at your worksite or event.
Keep your portable toilet serviced
Maintain a sufficient supply of hygiene products.
Deodorize!
Be prepared for the weather!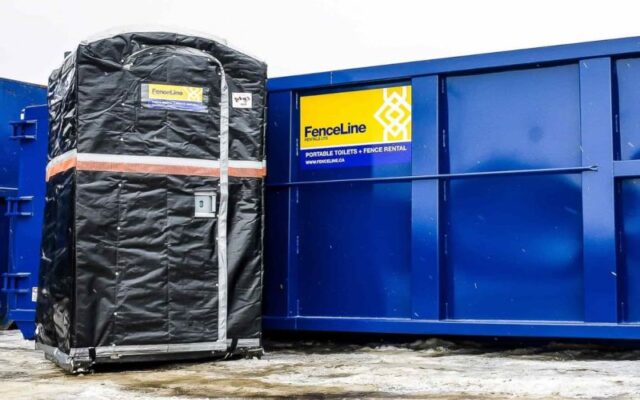 Be prepared for the number of people at your worksite or event!
Order enough units! Knowing the number of people needing to access as well as the duration of guests' stay is critical to the success of the unit.  They typical rule for the accommodations is that, for 4 hours, you need 1 portable toilet per 50 individuals. If there is food and/ or alcohol at the event, this number may need to increase slightly.  Additionally, more portable toilets are needed if there are significantly more women than men and the total should increase by 10%-20%. If the portable toilets are being used for a work site, a good number is one toilet per 10 workers.
Keep your portable toilet serviced.
Bad smells in a portable toilet are a direct indication of the lack of cleanliness, health, and safety. Depending on the usage, a portable toilet should be cleaned once a week. A unit should be completely pumped and the hose should be all of the ways at the bottom and to the side in order to prevent debris from being sucked and clogged in the hose. When a portable toilet is cleaned, the septic tank is refilled with an additive that breaks down and cleans the waste.  When cleaning, the door to the unit should be kept open, allowing the odors and air to circulate. Fresh air is also important to provide between cleanings. Cleaning surfaces (floors and other surfaces) with warm, soapy water with, perhaps, a pressure water gun removes the most germs. Routine cleaning and maintenance ensure the health, safety, and integrity of the toilet. The waste can be hazardous if not disposed of carefully and properly.  Therefore, waste management should be performed by a certified and regulated company for the best maintenance and safety of the toilets.
Maintain a sufficient supply of hygiene products.
Don't leave your frequenters guessing!  Supply your units and help those in need fully supplied with resources of hygiene products. Handwashing stations, soap, paper towels, hand sanitizer, toilet paper, and disinfectant wipes are all fundamental in keeping portable toilets fully functioning. When your toilets are supplied and clear expectations are set, it is easier for those using it to fall in line and help with the basics.
Deodorize!
Cleaning portable toilets and keeping them supplied are important, but don't forget that having products to control odors is also helpful.  Most professionals rely on products with the deepest blue colors in them to control and mask odors and sights. These products should contain 4 main components: biocides, dyes, fragrances, and surfactants. Just like you, showering and scrubbing are crucial but deodorant is key for the in-between times!
Be prepared for the weather.
Everyone knows that portable toilets get a bad rap for having foul odors!  This doesn't have to be the case, though, if chemistry and some knowledge are involved in preparations! During the warmer seasons of the year, a portable toilet's temperature can far exceed that of the outdoors. This is an excellent condition for growing bacteria. The right balance of chemicals can substantially reduce the unpleasant odors that are created. Likewise, in the extreme cold, the chemicals in the septic tank can freeze, creating unique and smelly challenges.  Adding a salty brine will reduce the freezing point and allow the chemicals to perform more effectively.
Why Choose FenceLine Rentals Ltd
At FenceLine Rentals Ltd, our portable toilets and services are available to help make your event or project the best experience possible for your guests or workers. We offer many portable services, including handwashing stations, portable toilet rentals, waste management, and temporary fence rentals and sales.
FenceLine Rentals Ltd. wants to help ensure that your location is ready for a team of workers or attendees. Our friendly staff are based in Edmonton and have served the Alberta area since 1998.
Our team of experts can help you make your next gathering or project the most successful! Please contact us at 780-720-6300 or look us up online at FenceLine Rentals Ltd so that we may help you learn about the many options that we provide. We can't wait to hear from you!